what's on this november
Now that we've all finished begging for sweets from strangers while dressed like an extra from a low budget horror film, or finally managed to extinguish the neighbour's fence after that out-of-control Catherine wheel, it's once again time to see what's on offer at your local cinema.

This month you can soar high above the clouds, scream around a racetrack, get all warm and fuzzy over a Christmas love story or simply join Queen Elsa as she still refuses to let the cold bother her.

So, venture onward to discover our hand-picked selection of some of the biggest and best films coming your way this November.
---
Want to talk to us about some of our cinema benefits and film tickets? Get in touch today.
---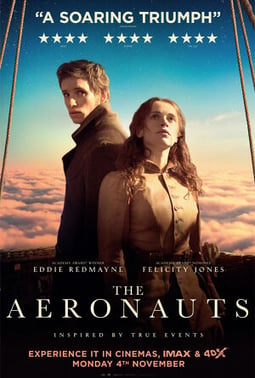 the aeronauts - IN CINEMAS NOW
Eddie Redmayne and Felicity Jones star as brilliant scientist James Glaisher and daredevil pilot Amelia Wren in this thrill ride based upon the true story of Glaisher's attempt to break the height record in a hot air balloon (Wren is a fictional character). Fantastic performances, beautiful imagery and a heart-stopping fight for survival make this a must see.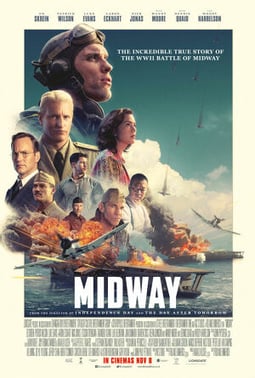 midway - IN CINEMAS 8th november
Disaster specialist Roland Emmerich directs this WWII drama which chronicles the Battle of Midway, widely regarded as being a pivotal change in the direction of the war. Ed Skrein, Nick Jonas and Woody Harrelson lead an all-star cast of determined fighter pilots who aim to exact revenge following the deadly attack on Pearl Harbor.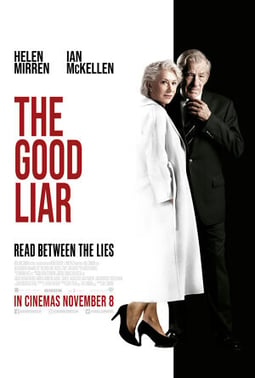 the good liar - IN CINEMAS 8th november
Con artist Roy Courtnay (Ian McKellen) is left pinching himself when he meets multimillionaire Betty McLeish (Helen Mirren) on an online dating site. However, the con to rid her of her fortune begins to derail when Roy finds himself genuinely caring for Betty, leading to sinister consequences.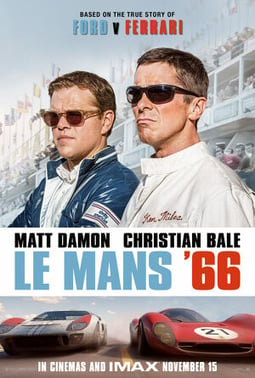 le mans '66 - IN CINEMAS 15th november
Also known as Ford vs. Ferrari in some parts of the world, this biopic centres on the sometimes-volatile relationship between legendary car designer Carroll Shelby (Matt Damon) and racing driver Ken Miles (Christian Bale) as they attempt to dethrone the unstoppable Le Mans consuming behemoth Ferrari with a much-derided Ford. Directed by James Mangold, this may get a few podium finishes come awards season.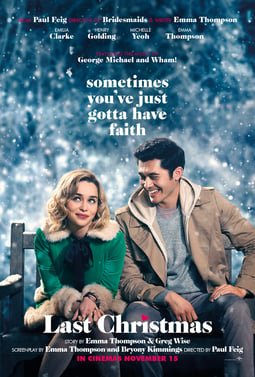 last christmas - IN CINEMAS 15th november
Daenerys herself Emilia Clarke is Kate, a young woman who finds that life and all of its many decisions are just sometimes not that easy to get right. After a near fatal illness, Kate struggles to find the answers to happiness. A job working as a Christmas elf brings a chance encounter with Tom (Henry Golding) and the possibility of a brighter future that, according to Hollywood at least, only the magic of Christmas can bring.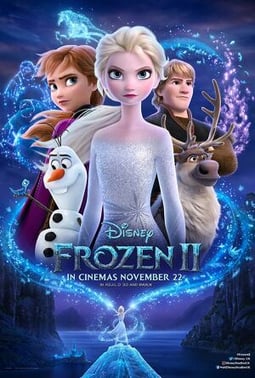 frozen 2 - IN CINEMAS 22nd november

Elsa, Anna, Olaf and the gang return in the inevitable sequel to the billion-dollar grossing smash hit from Disney. Now no longer needing to conceal her icy powers, Queen Elsa must instead fight to protect Arendelle whilst also discovering who she really is, when a threat begins to grow from within the Enchanted Forest. If you're hoping to save your money rather than pay to see this Disney classic-in-the-making at the cinema – just let it go!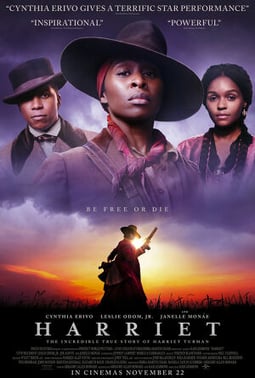 Harriet - IN CINEMAS 22nD november
The inspirational true story of Harriet Tubman who, after escaping slavery, then went back to her captors to free her family. Not stopping there, she fought to change the course of history altogether. Starring the excellent Cynthia Erivo and directed by Silence of the Lambs actress Kasi Lemmons.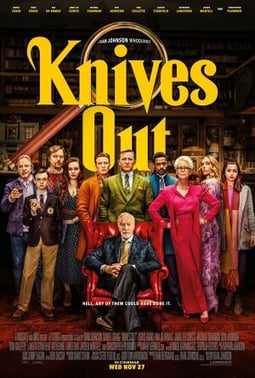 knives out - IN CINEMAS 27th november
Rian Johnson returns from a galaxy far, far away to direct this superb whodunnit and brings an exceptionally talented cast with him. Daniel Craig with a southern drawl? Tick. Chris Evans being gloriously arrogant? Check. Don Johnson just being Don Johnson? Double tick! Craig's P.I Benoit Blanc must investigate a murder within a pompously wealthy family.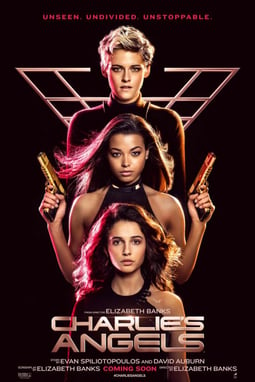 charlie's angels - IN CINEMAS 29th november
18 years after we last saw them, Charlie's Angels are back and ready to wreak more cunningly disguised havoc. Now that Diaz, Barrymore and Liu have hung up their wigs, we have a new trio of deadly Angels in the form of Kristen Stewart, Naomi Scott and Ella Balinska. With Elizabeth Banks starring and directing, tongues will be firmly in cheeks.