9 FILMS TO FEAST YOUR EYES UPON THIS APRIL
Spring has finally sprung, which guarantees two things. One of those is Hollywood ramping up their cinematic offerings. The other is rain. Lots of rain.
So, instead of wiling away the hours staring out at the latest downpour, longingly reminiscing about the days when just adding an extra layer was your biggest problem, why not hide out at your local cinema, where an abundance of brand-new releases are waiting to be soaked up.
The Film Club have compiled a list of nine films to see this April, ranging from superhero smackdowns to high-school anxieties. Read on to find out which of these will provide you shelter from the storms.


---
Want to talk to us about some of our cinema benefits and film tickets? Get in touch today.
---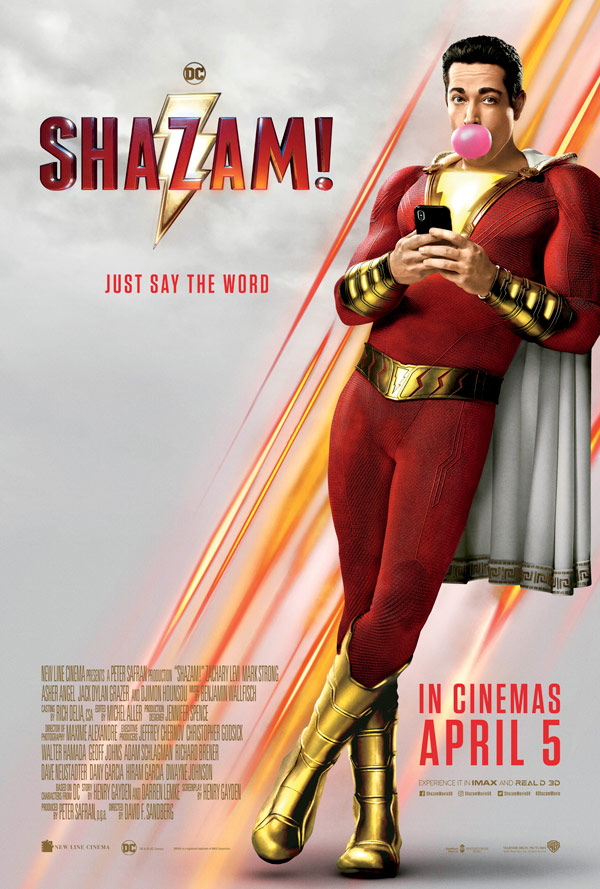 SHAZAM! - IN CINEMAS NOW
DC's latest attempt to move away from the more sombre, grounded tones of their earlier 'Extended Universe' offerings tells the story of 14-year-old Billy Batson who, after an encounter with a wizard, finds that all he has to do is say the word 'SHAZAM' to turn himself into an adult superhero. Described as a cross between 'Big' and 'Superman', this critical smash hit is sure to put a smile on your face.
PEPPA PIG: FESTIVAL OF FUN - IN CINEMAS NOW
To celebrate her 15th birthday (she's barely aged a day since), the creators of everyone's favourite porker not called Babe is returning to the big screen for the first time since 2017, with an interactive adventure featuring brand new episodes. Perfect for all youngsters during the Easter break, it'll also have parents humming the theme tune for weeks to come.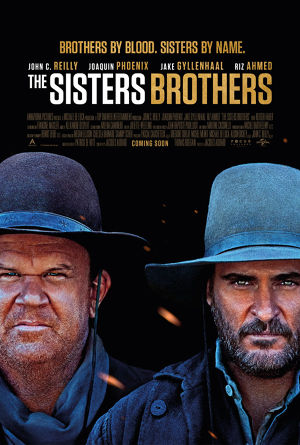 THE SISTERS BROTHERS - IN CINEMAS NOW
French film-maker Jacques Audiard, director of the fantastic 2009 prison drama 'A Prophet', sees his first English language film come to UK cinemas in April. 'The Sisters Brothers' is a Western following two assassins, Eli and Charlie Sister (played by Joaquin Phoenix and John C. Reilly), tasked with hunting down a gold prospector through one thousand miles of desert. Beautifully shot, with an undercurrent of existentialism, this is a welcome alternative to the blockbusters now heading to the big screen.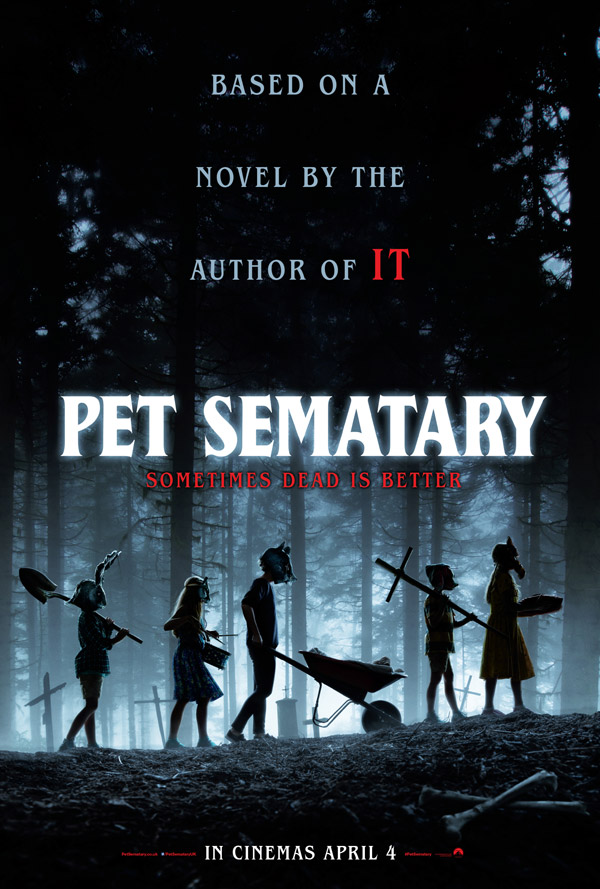 PET SEMATARY - IN CINEMAS NOW
Following on from the success of the clown killer mega – hit 'IT' (which has its own sequel on the way), horror maestro Stephen King sees another of his much-loved novels get its own adaptation, which is also a remake of the less well received 1989 film of the same name. Jason Clarke stars as a doctor, who after a family tragedy, discovers a mysterious burial ground near his home. Using the powers it possesses to recreate life, he is unaware of the horrifying consequences doing so will bring.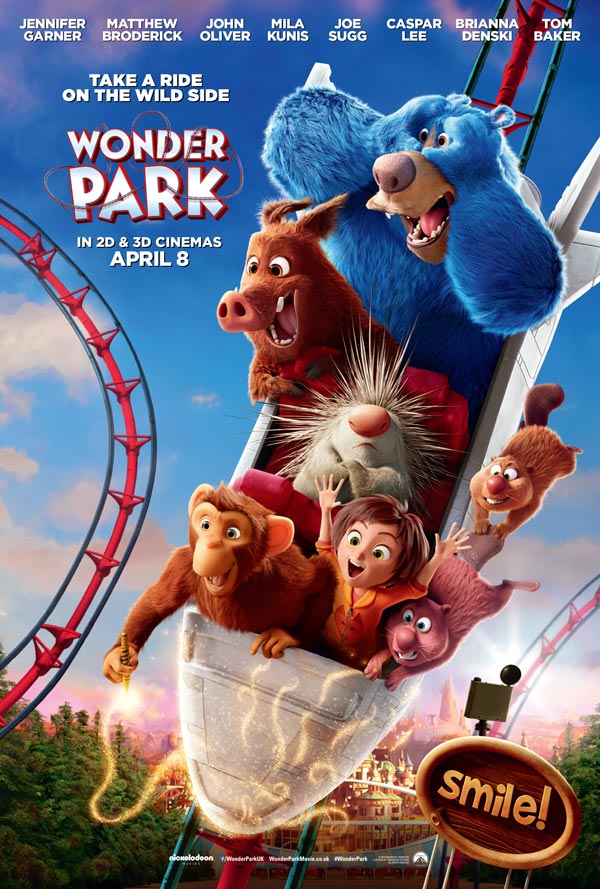 WONDER PARK - IN CINEMAS NOW
This delightful animation sees a young girl named June stumble upon an old, disused theme park hidden deep in the woods. Rediscovering the wild imagination she once possessed as small child, June brings the park to life with the help of an array of colourful animal friends, as they attempt to fight off an invading horde of naughty chimpan-zombies aiming to destroy the park. Only the hardest of hearts will fail to be moved by this one.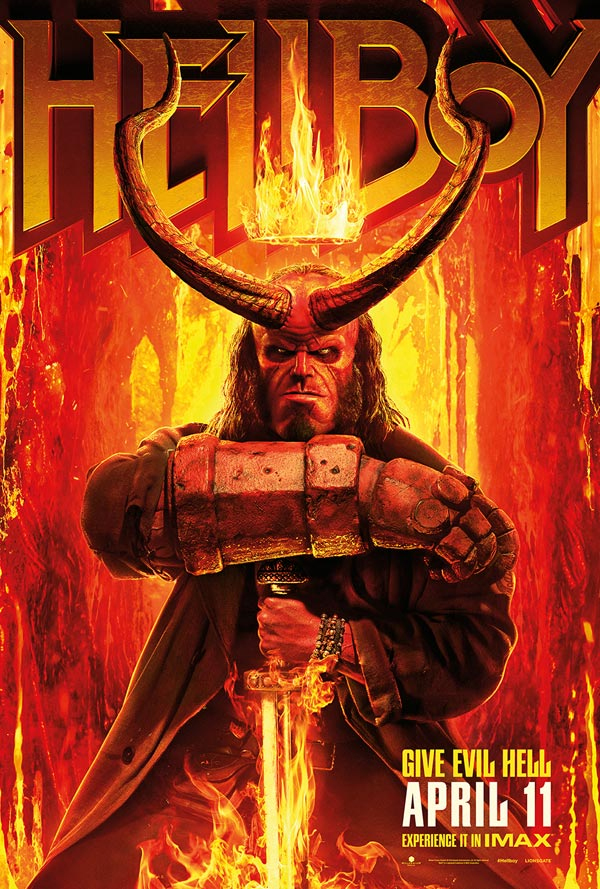 HELLBOY - IN CINEMAS NOW
11 years after Guillermo Del Toro and Ron Perlman last brought Hellboy to life in the gloriously bonkers Hellboy 2: Golden Army, we now have a new iteration on the cigar chomping, cantankerous, Beast of the Apocalypse ready to smash his way onto the big screen. Directed by Neil Marshall and starring 'Stranger Things' David Harbour in the title role, expect this to be far bloodier, far swearier (yes, it's a word) but equally as entertaining as it's predecessors.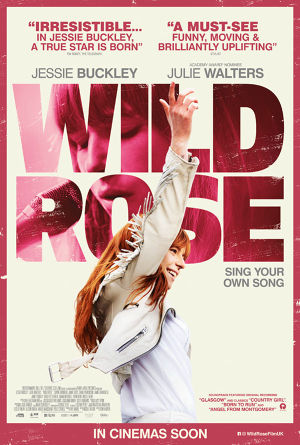 WILD ROSE - IN CINEMAS NOW
This inspirational story sees young, aspiring musician Rose – Lynn Harlan, try to leave her wild, party-loving days behind her, and make a name for herself as a country musician in Nashville. Fresh from prison, she also tries to reconcile her relationship with her two young children, currently under the care of her disapproving mother (Julie Walters). Featuring a powerhouse performance from Irish singer Jessie Buckley as Rose, this may well be the perfect companion piece to 2018's worldwide smash 'A Star Is Born'.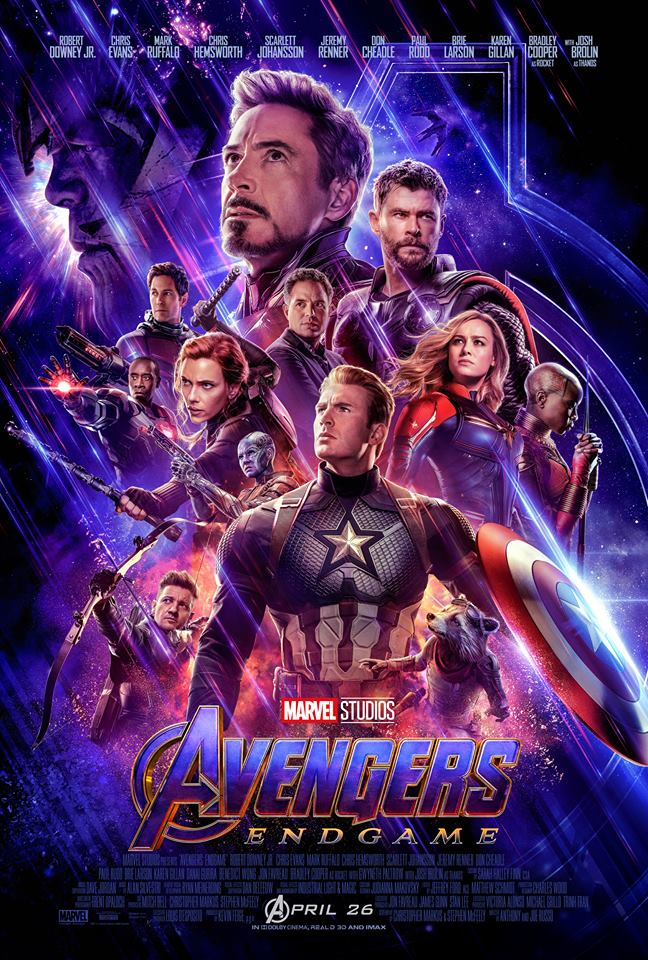 AVENGERS: ENDGAME - IN CINEMAS 25TH APRIL
The final instalment in the MCU series now known as 'The Infinity Saga'(until July, when Spider-Man: Far From Home kicks off a brand new storyline), this epic superhero showdown sees the remaining Avengers joined by Ant-Man and Captain Marvel, as they desperately try to find a way to defeat Mad Titan Thanos, and reverse the devastation he caused in the previous 'Infinity War', wiping out 50% of the universe' population. With tickets selling out in a record 8 hours worldwide, expect this to break every box-office record going. But be warned, not everyone will make it out alive. There will be tears.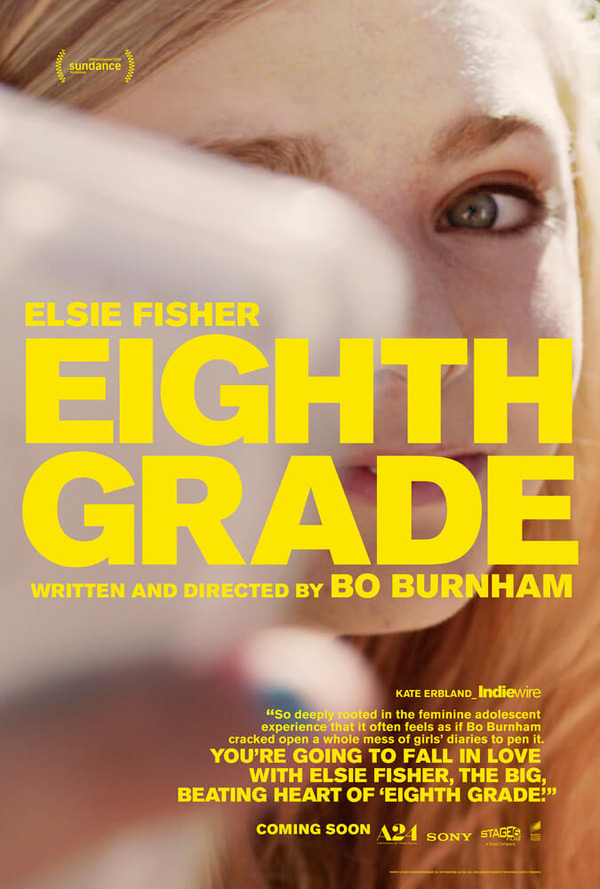 EIGHTH GRADE - IN CINEMAS 26TH APRIL
From debutant writer/director Bo Burnham, and featuring a blistering central performance from Elsie Fisher (the voice of Agnes in the first two Despicable Me films), 'Eighth Grade' sees 13-year-old Kayla turn to creating a You Tube channel as a coping mechanism for her insecurities and the pressure she faces in her final few days of her eighth grade year, before moving onto high school. There was all-round shock that the film was overlooked in any category at this year's Oscars, so expect to be moved when this finally hits UK cinemas.
So, let us know, what is on your watchlist this April? Join the conversation on Instagram at @HelloFilmology