coming your way this december
This month sees Santa dashing through the snow in his one - horse open sleigh, bringing with him a sack full of cinematic goodies ready to be unwrapped.

Whether it be a directorial sophomore from one of this generations finest actors, a return to the madness of Jumanji for The Rock and his pals, Will Smith voicing an animated pigeon superspy or a conclusion to the biggest intergalactic smackdown a galaxy far, far away has ever seen; Old Saint Nick has you covered for Christmas.
---
Want to talk to us about some of our cinema benefits and film tickets? Get in touch today.
---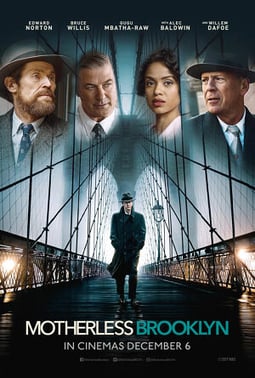 motherless brooklyn - IN CINEMAS NOW
Edward Norton stars, writes and directs this 1950's New York set neo-noir thriller. Norton leads an impressive cast as Lionel Essrog, a private detective suffering with Tourette's Syndrome. Investigating the murder of a friend leads Lionel down a dangerous path of city-wide corruption, with power hungry developer Moses Randolph (Alec Baldwin) at its rotting core. Also starring Bruce Willis, Willem Defoe and Gugu Mbatha-Raw.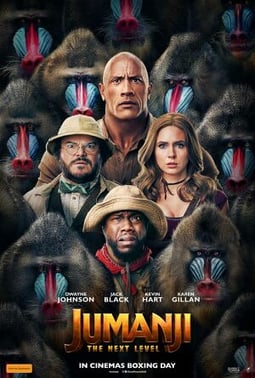 jumanji: the next level - IN CINEMAS 11th december
Having transformed itself into a videogame console, the mystical former boardgame of Jumanji transports more helpless (or should that be hapless) victims into its chaotic world. Dwayne Johnson, Kevin Hart, Karen Gillan and Jack Black return for more jungle hijinks as everyone's favourite non-blue avatars, with the added bonus of having Danny DeVito and Danny Glover now added to the mix. The sequel to the near billion - dollar grossing 2017 smash hit Jumanji: Welcome to the Jungle.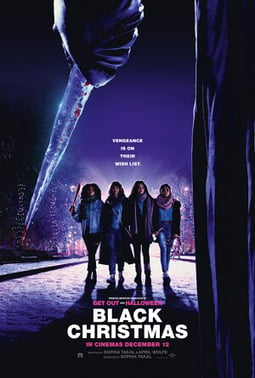 black christmas - IN CINEMAS 12th december
The second remake of the 1974 Christmas slasher favourite this time comes complete with a Blumhouse twist. When female students are being murdered on a college campus, a group of sorority sisters discover a sinister underground cult rooted deep in the heart of the school. Tired of the damsel in distress trope, the sisters decide that the only way to stop this cult is to fight back. If blood-spattered baubles are your thing then be sure to check this out.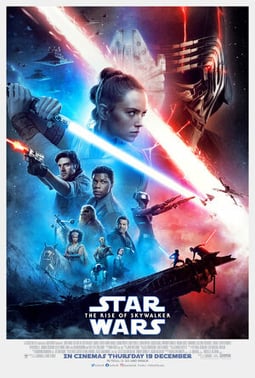 star wars: the rise of skywalker - IN CINEMAS 19th december
The concluding chapter in what is now known as 'The Skywalker Saga' sees Daisy Ridley's Rey lead a battle - weary Resistance for one final confrontation against the dark forces of Kylo Ren and the First Order. Promising to wrap up a storyline which began more than 40 years ago, The Rise of Skywalker, with JJ Abrams returning to direct, looks more than likely to live up to the incredible hype only a new Star Wars release can bring. Stay tuned at The Film Club for more Star Wars content coming soon.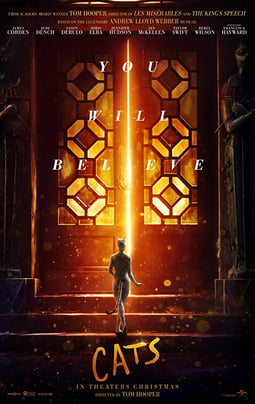 cats - IN CINEMAS 20th december
Oscar winning director Tom Hooper assembles a cast of the highest quality for this feline friendly extravaganza based upon the Broadway musical Cats. Finally, the time has arrived to feast your eyes, ears and senses on a film whose trailer was more divisive than a pot of Marmite. With a cast including the likes of Dame Judy Dench, Sir Ian McKellen, Idris Elba, James Corden, Taylor Swift, Jason Derulo and Jennifer Hudson, prepare to be transported to a world unlike which you have ever seen before.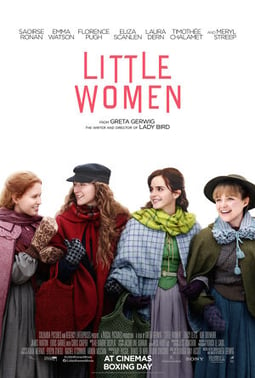 little women - IN CINEMAS 26th december

Following on from the excellent Lady Bird, writer/director Greta Gerwig and star Saoirse Ronan look to confirm their standing as the most exciting and talented duo in Hollywood today. Little Women is a retelling of the classic novel, centring on the story of the March sisters as they face life in a post – Civil War America. With Timothée Chalamet, Florence Pugh, Emma Watson, Laura Dern and Meryl Streep also starring, expect this to do something major come awards season.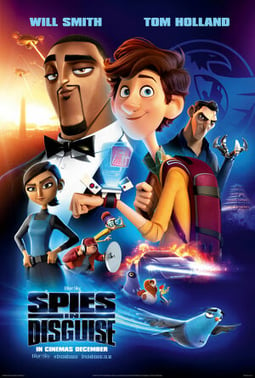 spies in disguise - IN CINEMAS 26th december
What more could you possibly ask for to help you come to terms with the post-Christmas blues than Will Smith voicing a suave super spy? How about Will Smith voicing a suave super spy that also happens to be a pigeon? Good, because that's precisely what you are getting in this entertaining animated film. Upon discovering that he is now a bird, Smith's Lance Sterling must reluctantly rely upon nerdy tech whizz Walter Beckett (voiced by Tom Holland) to help him save the world.