9 FILMS HEADING YOUR WAY IN MAY
Now that everyone and their pet dog have witnessed how The Earth's Mightiest Heroes confront their Thanos problem at least seven times, our attention is placed firmly on the films looking to make a dent in Endgame's gargantuan box office this May.
From creepy ghost ladies, to glitter drenched popstars, to warring monsters and cute little lightning-tailed squirrel creatures that sound an awful lot like Ryan Reynolds, May has you just about covered when looking to choose your cinematic treats.
Join us as we take a look at 9 of the most hotly anticipated films coming your way in May: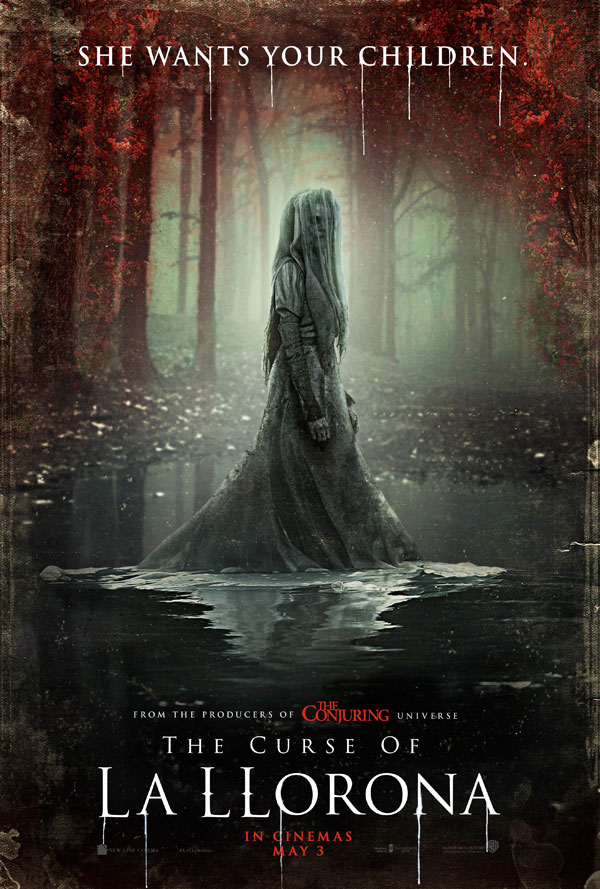 THE CURSE OF LA LLORONA - IN CINEMAS NOW
The Conjuring universe expands further with the release of this 70s set scarefest. Linda Cardellini stars as Anna, a social worker who comes to the horrifying realisation that the evil spirit La Llorona, a young mother barred from the afterlife after drowning her children and killing herself in the 1600's, has set her ghoulish sites on her own children. Be warned, if you see this in cinemas from today, you'll never want to wash your hair again.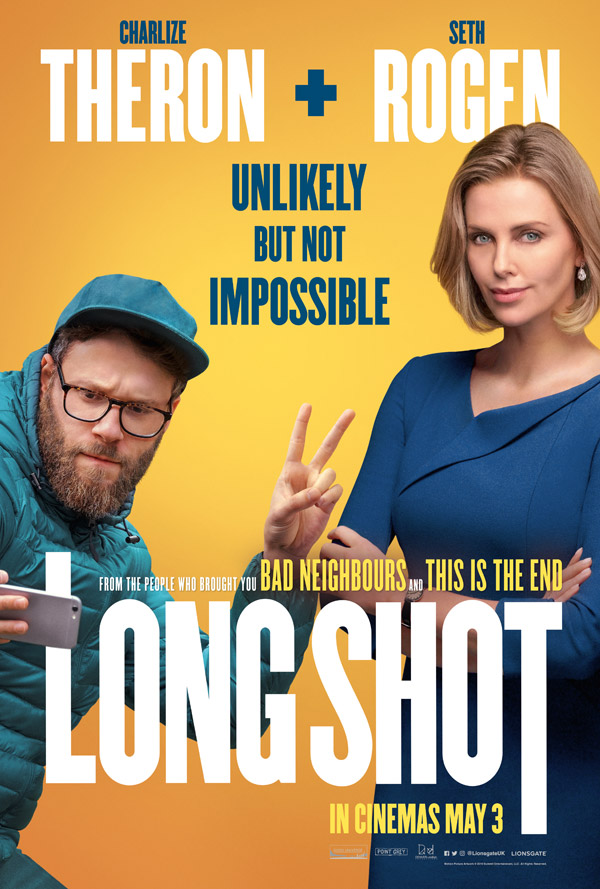 LONG SHOT - IN CINEMAS NOW
Director Jonathan Levine, noted for the excellent 50/50, and not so excellent Snatched, teams up once more with Seth Rogen in this comedy about free-spirited journalist Fred Flarsky (Rogen), who happens to meet Secretary of State Charlotte Field (Charlize Theron) and realise they both have a connection… Charlotte was once Fred's babysitter. Charlotte hires Fred as her speechwriter in her run for the presidency, much to the annoyance of her closest advisors, before the pair strike up a genuine friendship as they begin to learn a few valuable life lessons from another.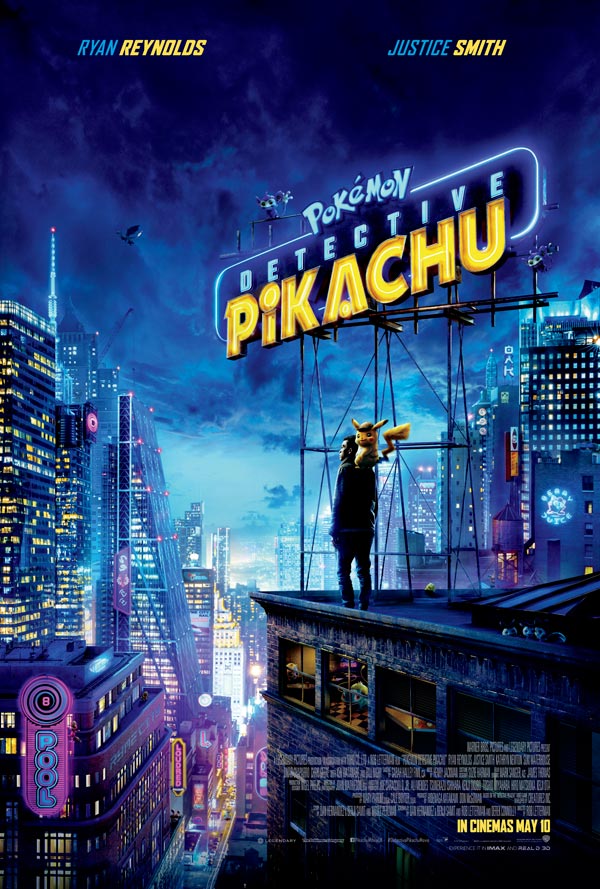 POKEMON: DETECTIVE PIKACHU - IN CINEMAS 10TH MAY
What do you get when you cross a children's global phenomenon about pitting small animals to fight each other with the voice of Deadpool? You get one of the most hotly anticipated films of the year. Set in a world where humans and Pokemon live side-by-side, the live-action film stars Justice Smith as Tim Goodman, investigating the disappearance of his father, ace detective Harry Goodman. Tim is aided in the search by Harry's partner, the wise-cracking Detective Pikachu (voiced by Ryan Reynolds). Featuring beautifully rendered versions of all of your favourite Pokemon characters, and a stunning neon-drenched backdrop, this could be one of the years major surprises.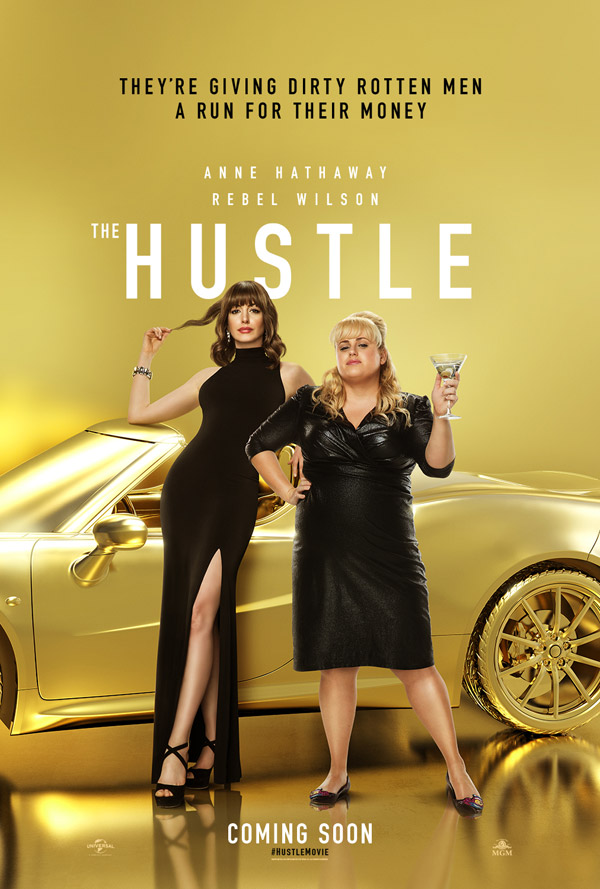 THE HUSTLE - IN CINEMAS 10TH MAY
Anne Hathaway and Rebel Wilson star as a pair of scam artists, one high class, the other low rent, who team up to target the men who have wronged them, in this screwball comedy with a hint of Dirty Rotten Scoundrels about it. Could this be the beginning of a beautiful comedic double-act?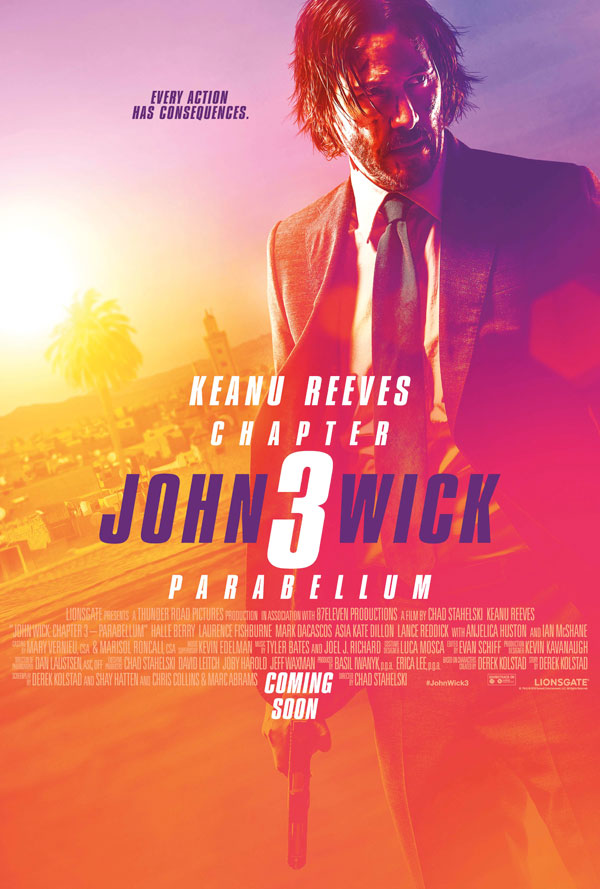 JOHN WICK 3: PARABELLUM - IN CINEMAS 15TH MAY
After being marked as ex-communicado by underworld members club The Continental at the end of John Wick 2, Keanu Reeves is back as the super-assassin, who finds himself on the run with a $14 million bounty on his head and every hitman and woman in New York gunning for him. The ultra-stylised, ultra-violent trilogy capper looks as though it will deliver the goods in one of the best action series of all time.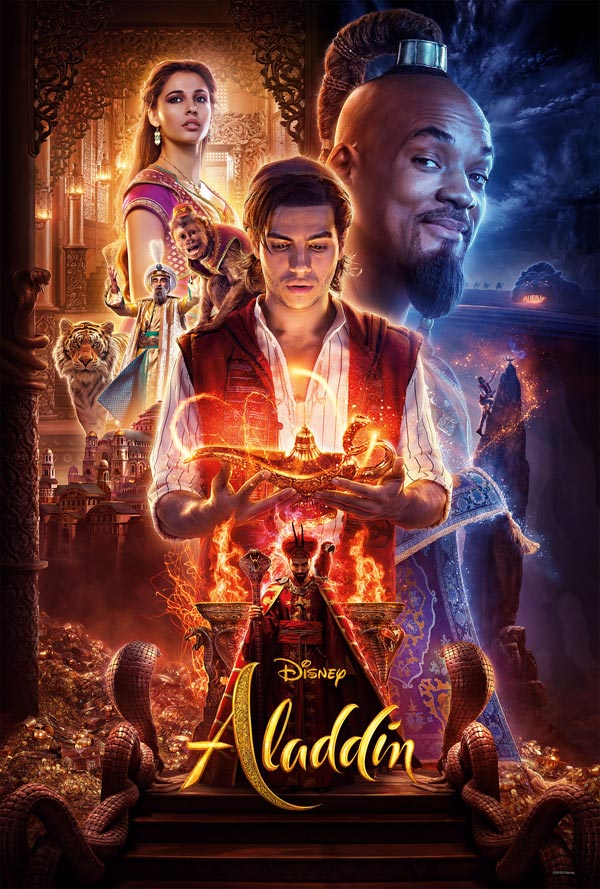 ALADDIN - IN CINEMAS 22ND MAY
Yes, ANOTHER live-action Disney reimagining hits cinemas this month as we prepare to visit a whole new world and discover the magic that lies inside the lamp. Despite initial scepticism, director Guy Ritchie's take on the street urchin who unleashes a magical genie (played by Will Smith) and aims to win the heart of Royal Princess Jasmine, promises to be every bit as captivating as the 90s animation it is based upon.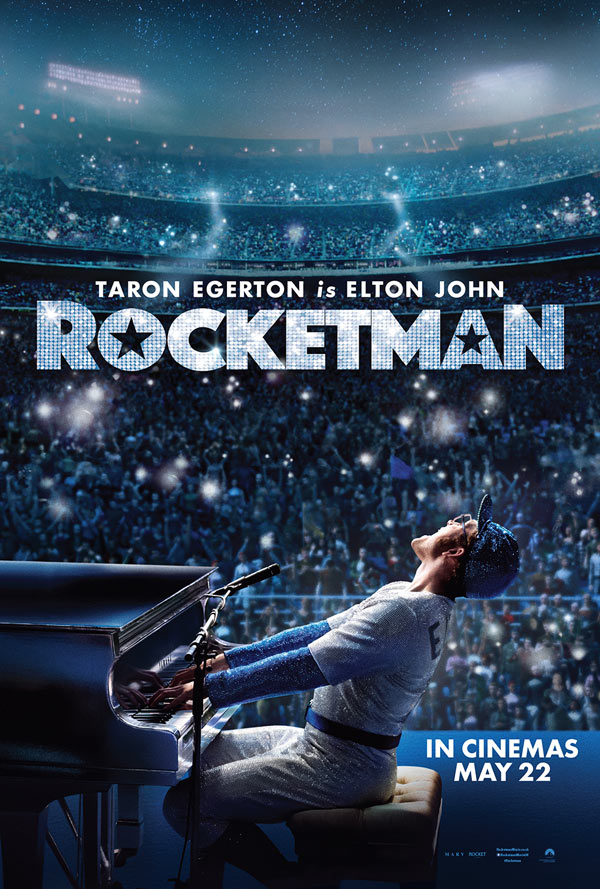 ROCKETMAN - IN CINEMAS 22ND MAY
Taron Egerton stars as the gifted musician Reginald Dwight in a film that follows his meteoric rise from the streets of Watford to become one of the world's most legendary and iconic superstars, the extravagant showman and musical genius Elton John. From director Dexter Fletcher, Rocketman is less biopic, more fantastical musical fantasy. Get ready to bounce in the cinema aisles.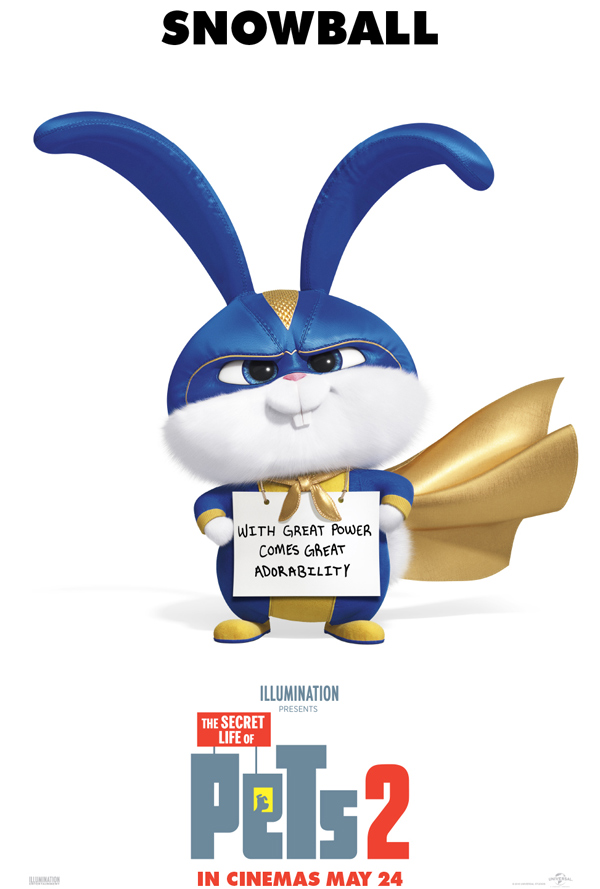 THE SECRET LIFE OF PETS 2 - IN CINEMAS 24TH MAY
Max and Duke return, along with their gaggle of weird and wonderful animal friends, as they contend with a major life-changing transformation – their owner Katie gets married and has a baby. Worlds are rocked, emotional journeys are begun and furballs are coughed up in this animated sequel that follows the lives of our pets when we leave them alone for the day.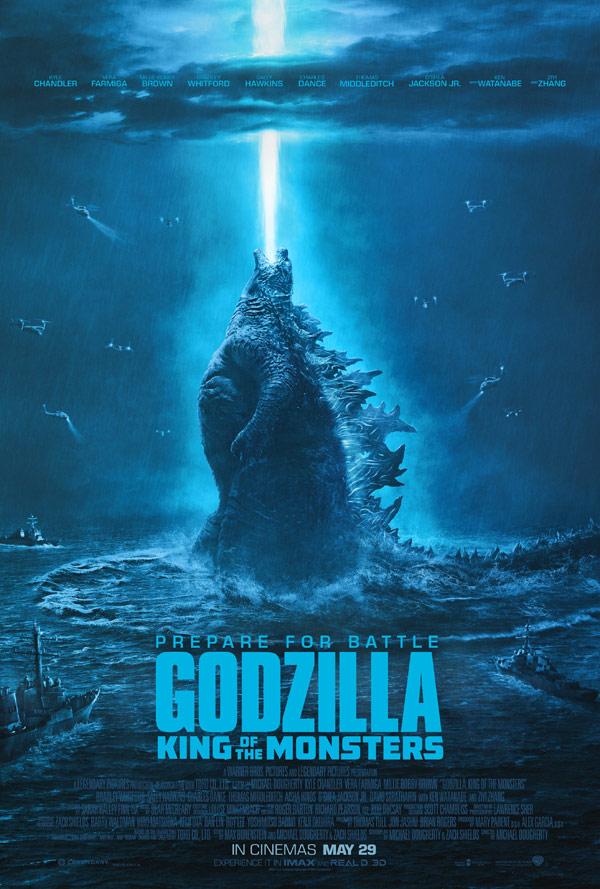 GODZILLA: KING OF THE MONSTERS - IN CINEMAS 29TH MAY
Giants are about to be unleashed, as the world contends with the appearance of super-sized monsters Mothra, Rodan and the three-headed mega-beast King Ghidora. With the entire population of Earth facing annihilation, only one thing can stand in their way – Godzilla. Giving this film even greater edge? Godzilla vs King Kong is currently in production. Global destruction has never been this exciting.
Let us know what you'll be watching this May over on Instagram at @HelloFilmology