7 must-see movies this march
If you've finished chasing your trampoline halfway down the street and now feel like planning your next month's worth of cinematic delights, then look no further, The Film Club are on hand once more to help map out your film future.
March is springing into action and with it comes a contemporary fantasy full of laughter and, unsurprisingly, tears aplenty from Pixar; Disney going full Chinese historical epic; Vin Diesel as an unstoppable killing machine (so, just Vin Diesel then); a group of warbling philanthropic military wives; and a film so quiet that even your popcorn tells you to keep the noise down.
So, read on for our pick of films coming your way this March.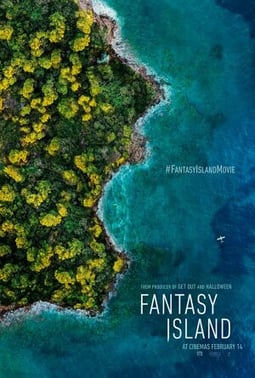 Fantasy island - 6th march
Putting a horror spin on this remake of the classic American TV series, a handful of people travel to the mysterious Fantasy Island, where host Mr. Roarke (Michael Peña) promises to fulfil any wish that his guests desire. However, they soon discover they may be there as unwilling victims for someone else's own sadistic fantasy.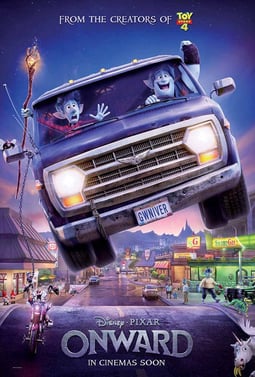 Onward - 6th March
A beautiful fantasy adventure about two Elf brothers, who come into possession of a wizard's staff which grants them the power to bring their dad back from the dead for 24 hours only. Slight problem is they only manage to resurrect the bottom half. The journey to correct the spell then begins as the two and a halve Elves takes us on a father/son/brother bonding adventure.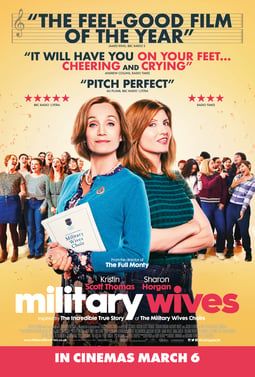 Military wives - 6th March
Based on the real-life global phenomenon, Military Wives follows a group of, well, military wives, who band together to try and find meaningful distraction after their spouses are deployed to Afghanistan. Forming a choir, they soon find themselves thrust into the media spotlight. Think Sister Act on a base camp.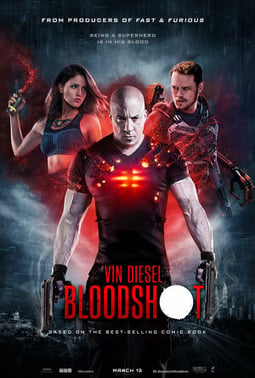 Bloodshot - 13th march
Vin Diesel is Ray Garrison, a murdered Marine, resurrected by a team of scientists using advanced nanotechnology. Becoming the superhuman living weapon Bloodshot, able to repair his body instantly, Ray seeks vengeance on the men who killed him and his wife, uncovering a deep-lying conspiracy along the way.
---
Want to talk to us about some of our cinema benefits and film tickets? Get in touch today.
---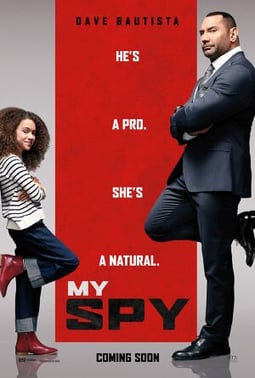 My spy - 13th March
Dave Bautista is the latest WWE icon following the likes of Hulk Hogan and Dwayne Johnson, to ignore the old adage "never work with kids". Here he plays former CIA operative JJ, who is sent undercover to infiltrate a family. Things go awry when Sophie, the 9-year-old daughter of said family, catches him spying. In exchange for not ratting him out, Sophie forces the begrudging operative to teach her the ways of the spy, to sometimes-calamitous effect.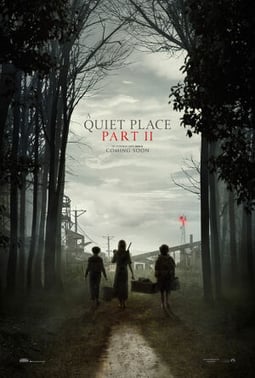 A Quiet Place Part II - 20th March
After making some pretty loud noises at the worldwide box office, husband and wife duo John Krasinski and Emily Blunt reteam once again for the inevitable sequel to the 2017 horror smash A Quiet Place. Now forced to leave the sanctuary of their farm, the Abbot family must venture further afield. However, monsters from outer space aren't the only dangers lying in wait for them. Shh.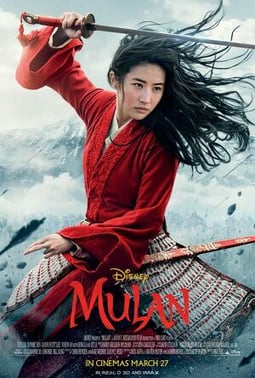 Mulan - 27th March
Disney return to cinemas with the latest in their long line of live-action re-imaginings, this time taking the action far east, or more specifically, Imperial China. When the Emperor of China declares that one man per family must serve in the Imperial Chinese Army's battle against the Huns, Mulan, eldest daughter of a respected warrior, disguises herself as a man to take the place of her ailing father. More historical epic than fantasy adventure, this will be a must see at the cinema.