8 films you need to see this february
Now that the year of January has finally passed and the remnants of chocolate and sherry linger in the house like the ghost of Christmas past, it's time to focus our minds and get back to doing what we love the most – hitting the cinema.
February is aiming to deliver the goods, and we think it has. We've got unhinged superhero's, psychotic invisible ex's, talking animals and a South Korean masterpiece.
So come at us Feb, let's see what you've got.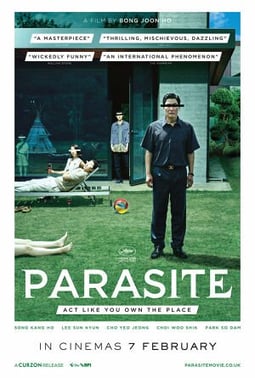 parasite - IN CINEMAS 7th february
Justifiably described as a cinematic masterpiece, South Korean director Bong Joon-Ho's incredible genre-spanning 'tragicomedy' finally hits UK cinemas after what seems an eternity of hype. A poverty-stricken family slowly infiltrate a wealthy family's home and soon develop plans to assume their name and status too. A must see.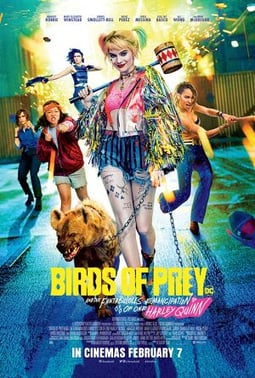 birds of prey - IN CINEMAS 7th february
Everyone's favourite psychotic therapist, Harley Quinn (Margot Robbie), returns to the big screen in this spin-off from the soon to be rebooted The Suicide Squad. Having split from the Joker (no, not Joaquin, Jared Leto…do keep up), Harley is in search of emancipation. Joining a team of female antiheroes to save a young girl from the clutches of sinister crime lord Roman Sionis, aka Black Mask (Ewan McGregor), should just about do the trick.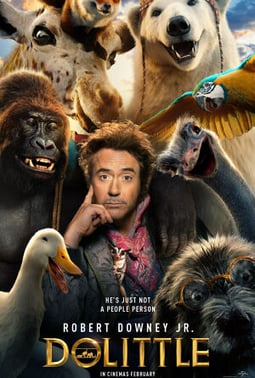 dolittle - IN CINEMAS 7th february
Robert Downey Jr stars as the man who can talk to the animals in this third iteration of the classic novel series. An all-star cast including Tom Holland, Emma Thompson, John Cena and Rami Malek voice Dolittle's animal friends as they aid him on his quest to a mythical island to find a cure for the gravely ill Queen Victoria.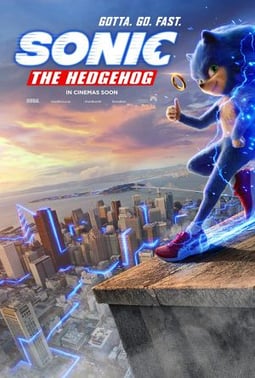 sonic the hedgehog - IN CINEMAS 14th february
Having gone through an extensive redesign following widescale criticism after the release of its initial trailer, the adorable little speedster Sonic the Hedgehog, star of the legendary Sega games, finally gears up to spin into cinemas. Capturing the spirit of last years Detective Pickachu, and with a return to zany form for Jim Carrey, this looks like being a delight for young and old alike.
---
Want to talk to us about some of our cinema benefits and film tickets? Get in touch today.
---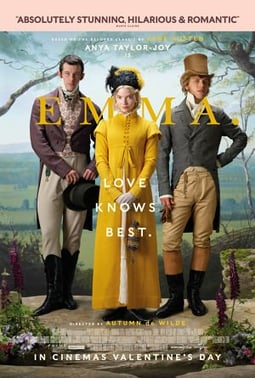 emma - IN CINEMAS 14th february
Capturing the essence of Little Women with the rebellious humour of The Favourite comes this adaptation of the classic Jane Austen comedy novel. Emma Woodhouse is a young woman from an upper-class London family, who enjoys nothing more than matchmaking for her family and friends, sometimes without positive results.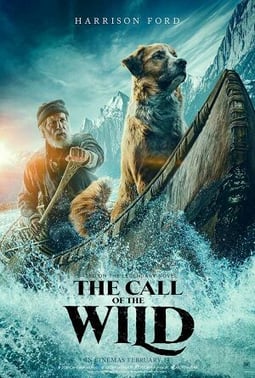 the call of the wild - IN CINEMAS 19th february
Based on the Jack London novel, The Call of the Wild tells the adorable story of Buck, a pampered dog living in domesticated bliss, whose life is turned upside down when he is kidnapped and forced to work as a sled dog in the wilds of the Alaskan Yukon. A chance encounter with John Thornton (Harrison Ford), a man looking to escape from the world, allows Buck to go on the adventure of a lifetime as both man and dog begin to discover their own true purpose in life.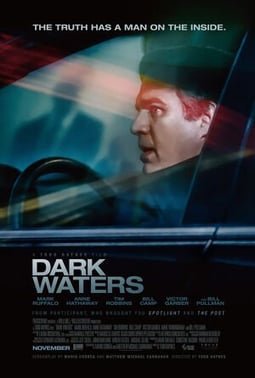 dark waters - IN CINEMAS 28th february
Mark Ruffalo stars as Rob Bilott, a corporate defence attorney who helps a small town take on a chemicals company accused of knowingly poisoning the water supply. Bilott soon begins to fear for his own safety when it appears that the chemicals company will do whatever it takes to cover up the truth. Based on actual events.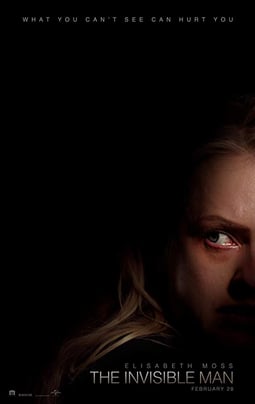 the INVISIBLE man - IN CINEMAS 28th february
Both an allegory of the horrors of domestic psychological abuse while also being an all out scare fest, this latest reimagining of the H.G Wells novel sees Cecilia's (Elisabeth Moss) abusive ex seemingly commit suicide and leave her his fortune. However, Cecilia, believing the whole thing to be a hoax, has her suspicions confirmed when she is stalked by an invisible force. Her biggest battle will be convincing people that what she is going through is real, and not all in her head.