8 FILMS TO SEE THIS JULY
Is it a bird? Is it a plane? No, it's a spider, man.
That's right. A new month is upon us and that can only mean one thing…it's time to gear up for a new Marvel movie! And what better way to escape from all the eight-legged critters nonchalantly making their way across your living room floor than to go see a two-legged teenage boy in a spandex suit swing across Europe while saving lives?
If that doesn't float your boat then how about spending a couple of hours in the company of creepy children's toy Annabelle, or maybe watch as indie favourite Jim Jarmusch gathers a crack team of character actors to tackle a horde of brain-lusting zombies.
All of this, of course, builds up nicely to the moment we've all been waiting for, to be transported back to a certain rock, to see a certain lion cub fulfil his destiny to become a certain king of his certain pride (yeah, got carried away with the 'certains'), all stunningly brought to ultra-realistic life with the very best VFX Disney can buy.
So, if you aren't sure on what to watch this July, allow us to be that guiding light in the darkness of the cinematic abyss.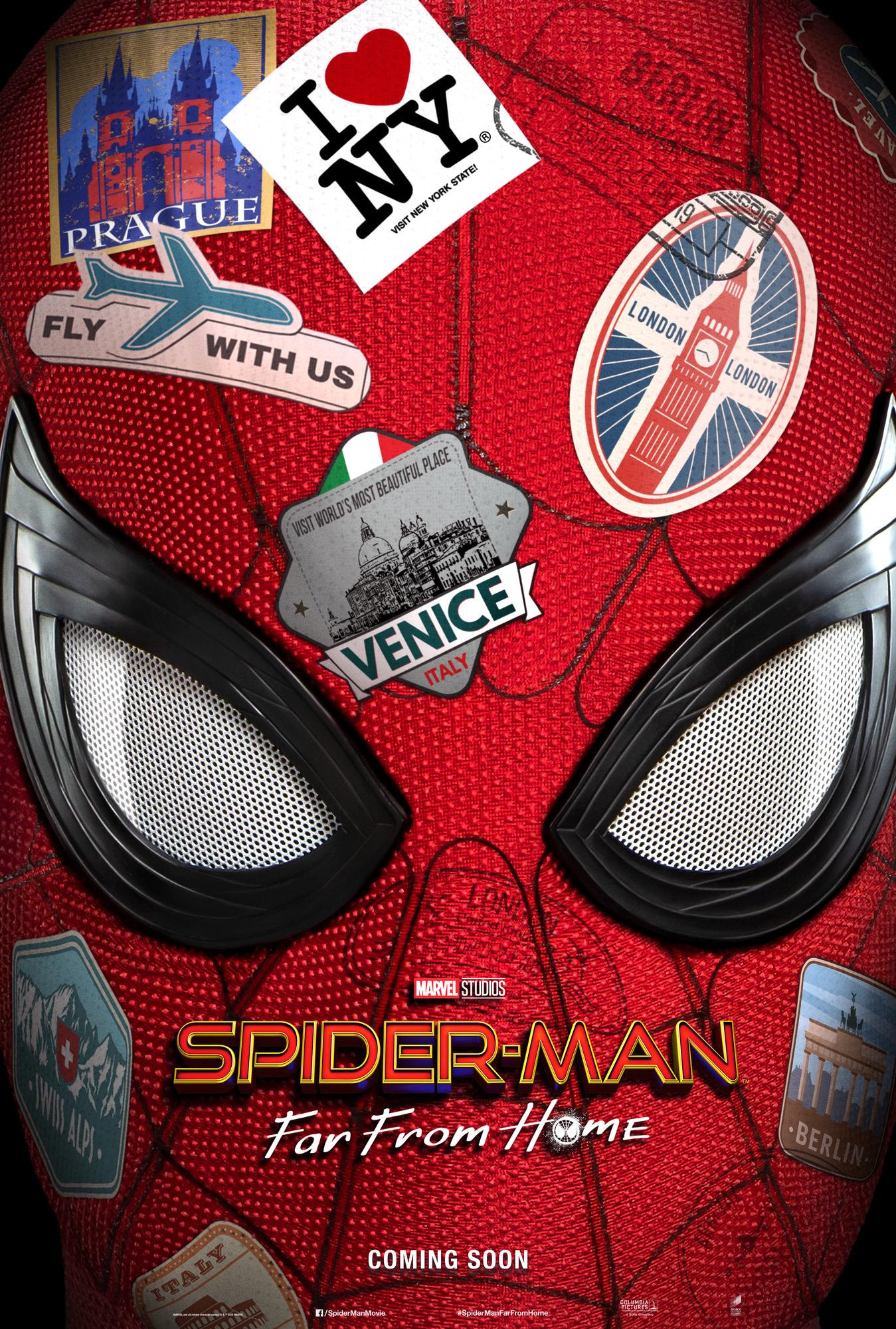 SPIDER-MAN: FAR FROM HOME - IN CINEMAS NOW
Back after 5 years of avoiding vacuums and Pledge, Peter Parker returns as the web-slinging Spider-Man. While taking a break from the superhero life to enjoy a school trip to Europe, Spidey is recruited by Nick Fury to team up with a new hero, going by the name of Mysterio (Jake Gyllenhaal) in order to stop some destructive new enemies. The final chapter of Phase 3 of the MCU, expect this to give more than a few clues as to where things will be heading for the battered and bruised Marvel heroes.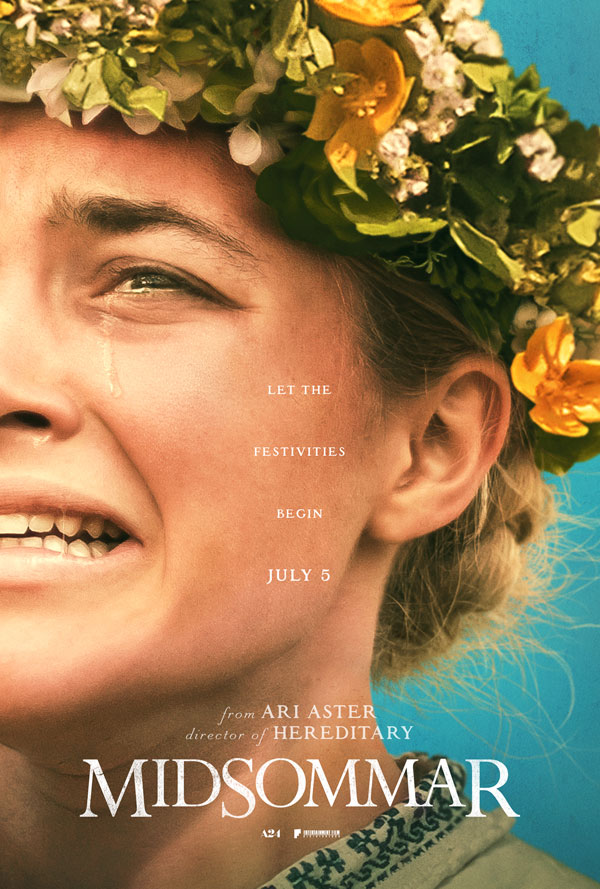 MIDSOMMAR - IN CINEMAS NOW
Director Ari Aster follows his divisive 2018 horror smash Hereditary with this equally nerve-wracking, bonkers looking story of Dani (played by Florence Pugh) who tags along on her boyfriend's trip with his pals to a remote part of Sweden, to a festival celebrating summer. Things get very strange, very quickly as the celebrations quickly descend into chaos.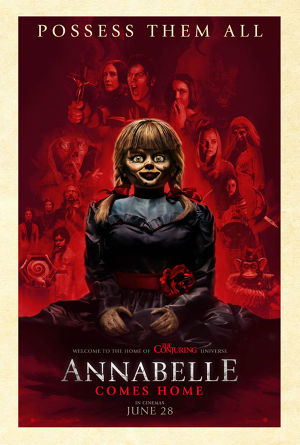 ANNABELLE COMES HOME - IN CINEMAS NOW
Another month brings another murderous death toy, this time in the form of creepy Victorian doll Annabelle. After being locked safely away behind sacred glass in the Warren's artefacts room, the evil spirit possessing the doll is unknowingly awakened, and enlisting other demons and spirits locked away in the room, proceeds to unleash unholy hell on the family who locked her away.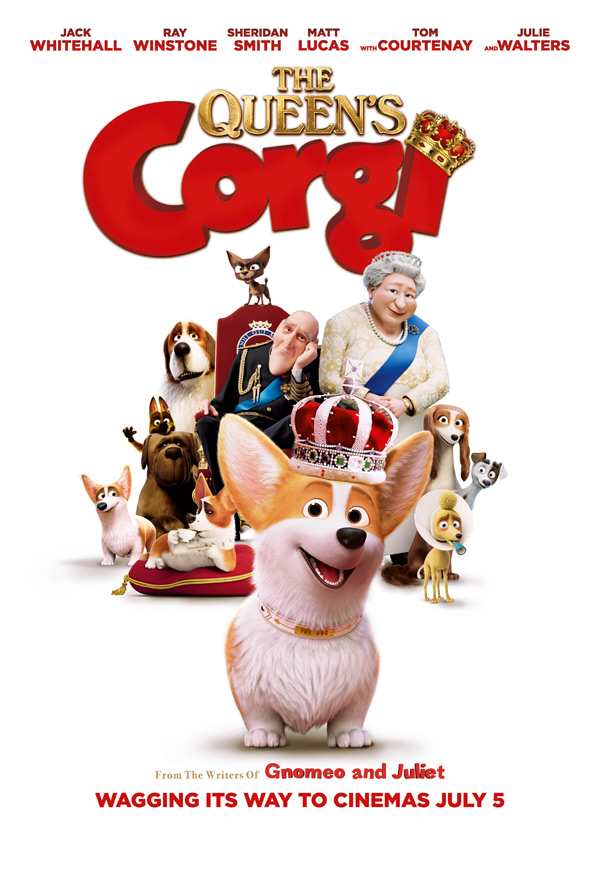 THE QUEEN'S CORGI - IN CINEMAS NOW
Quirky animation about little Corgi pup Rex, born into royal privilege but not quite ready to adhere to the strict code of conducted expected of him. When he gets lost one day and winds up at a dog fight club, Rex must find his way back home.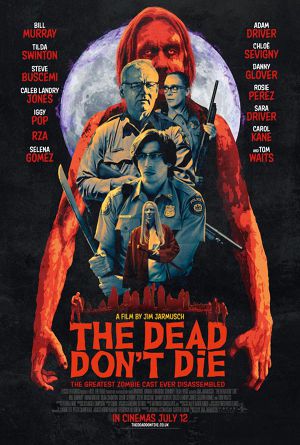 THE DEAD DON'T DIE - IN CINEMAS NOW
Bill Murray, Adam Driver and Tilda Swinton lead an all star cast in this indie zombie horror/comedy. When a horde of the undead mysteriously appear in the small town of Centerville, it's up to the colourful locals to send them back from where they came.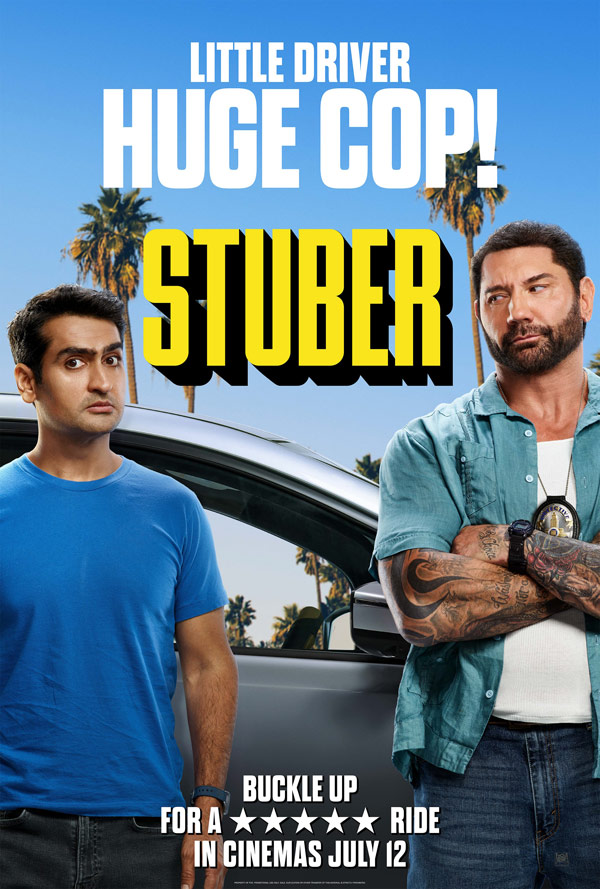 STUBER - IN CINEMAS NOW
Man-mountain wrestler turned man-mountain actor Dave Bautista teams up with Kumail Nanjiani for this action comedy centring around a detective (Bautista) hot on the trail of a wanted terrorists. The only issue is bis recent eye surgery, leaving him visually impaired. So, he enlists the help of his Uber driver Stu (Nanjiani), who is unwittingly about to be involved in car chases, shootouts and explosions. That 5-star rating had better be worth it.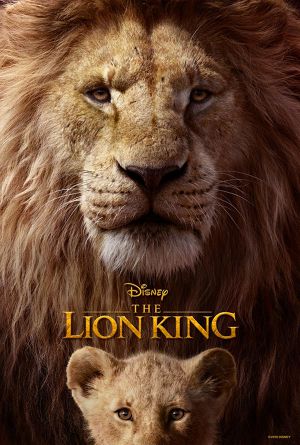 THE LION KING - IN CINEMAS NOW
Disney's stunningly rendered photo-realistic retelling of what is possibly it's most loved animated film finally hits cinemas this month. Director Jon Favreau follows up the excellent live-action reimagining of The Jungle Book to bring Simba, Nala, Pumba, Timon and Scar (boo, hiss) to life in what will surely be one of the biggest hits of the year. A word of warning: James Earl Jones returns as the voice of King Mufasa – bring a hankie.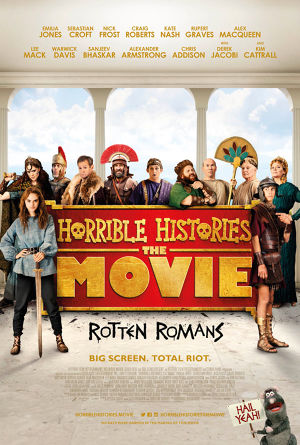 HORRIBLE HISTORIES - IN CINEMAS NOW
This big screen adaptation of the TV series, which itself was based on the books, Horrible Histories: The Movie follows the tale of young Roman soldier Atti, captured by young Celt teenager Orla, determined to prove herself as a warrior. When Queen Boudicca leads a rebellion against Roman Emperor Nero, newfound friends Atti and Orla finds themselves on opposing sides.