7 MUST-SEE MOVIES THIS JUNE
Summer season is now officially upon us, which can only mean one thing – it's time to leave your brain cells tucked safely away at home and head for your nearest cinema. That popcorn isn't going to eat itself you know.
We at The Film Club like to do the hard work so that you don't have to, which means that we've laboriously pored over IMDb for a good 15 minutes to put together a list of the very best films coming your way this June.
From yet another team of super powered heroes, this time faced with the moral dilemma of having to fight one of their own, to a world with no memory of one of the greatest boy bands to ever walk the Earth (no, afraid not A1'ers), with a healthy smattering of your favourite toys coming to life in between (even murderous ones!), June pretty much has you covered.
So, if you are fed up of hiding from the rain topping up that tan then read on and head to your nearest cinema. Just try not to eat the popcorn before the trailers finish.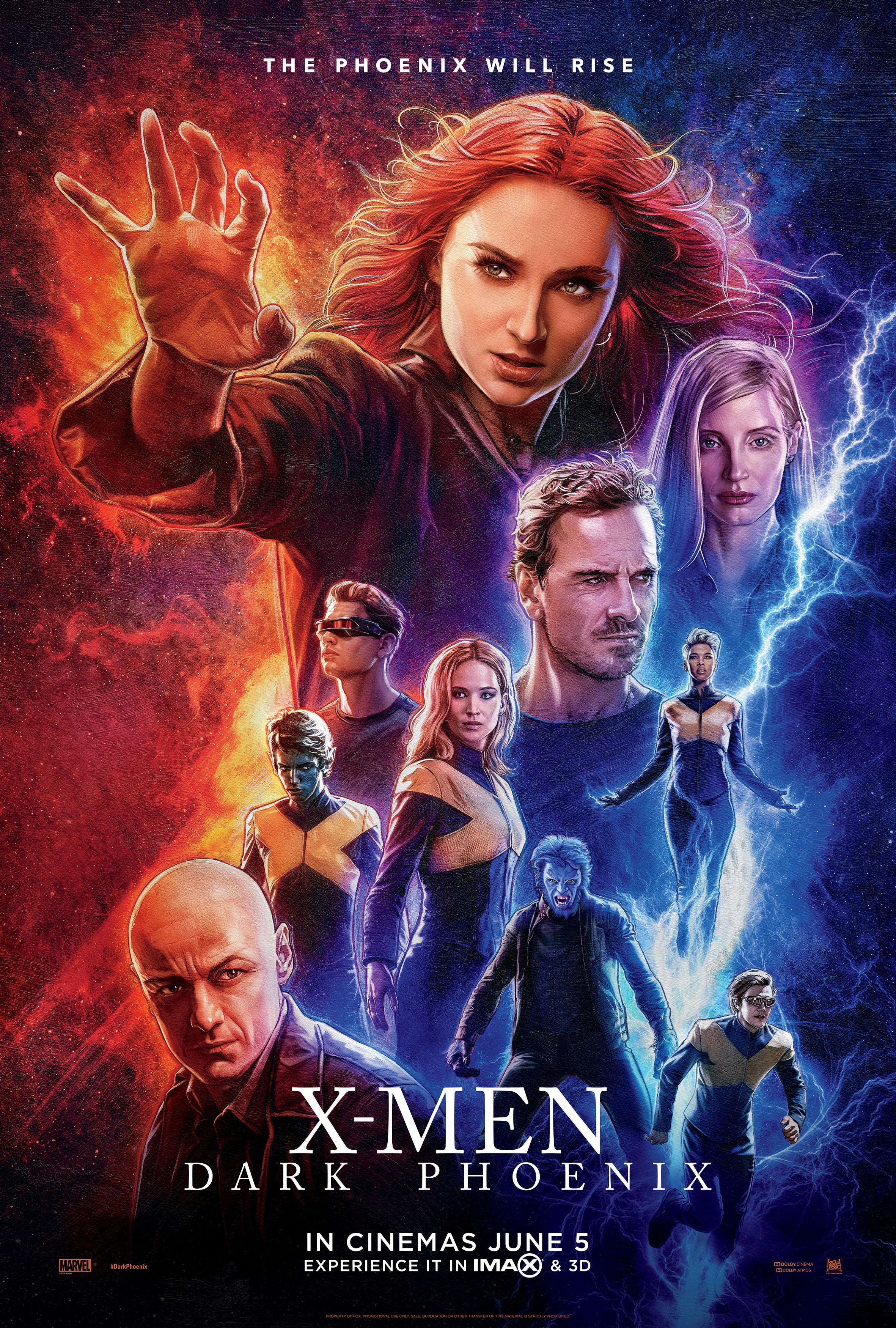 X-MEN: DARK PHOENIX - IN CINEMAS NOW
It would appear that the latest iteration of Marvel mutants as we know them are coming to an end. Credited with kickstarting the comic book movie craze back in 2000, the X-Men films have been a constant, if inconsistent, staple of summer cinema ever since. But, now that Fox has been bought up by Disney, soon they will be joining their big cousins in the MCU. So, this is looking like the current crop of actors (Lawrence, Fassbender, McAvoy et al) are getting their final swansong. Before they leave however, they must face their toughest enemy yet; one of their own – Jean Grey (Sophie Turner). When a space set rescue mission goes wrong, Jean is imbued with a mysterious alien power which, when combined with her own mutant abilities, makes her the Dark Phoenix (yes, we've seen it before in 2007, but let's just pretend that never happened). Will they stop her before she destroys the whole world? See it in cinemas now.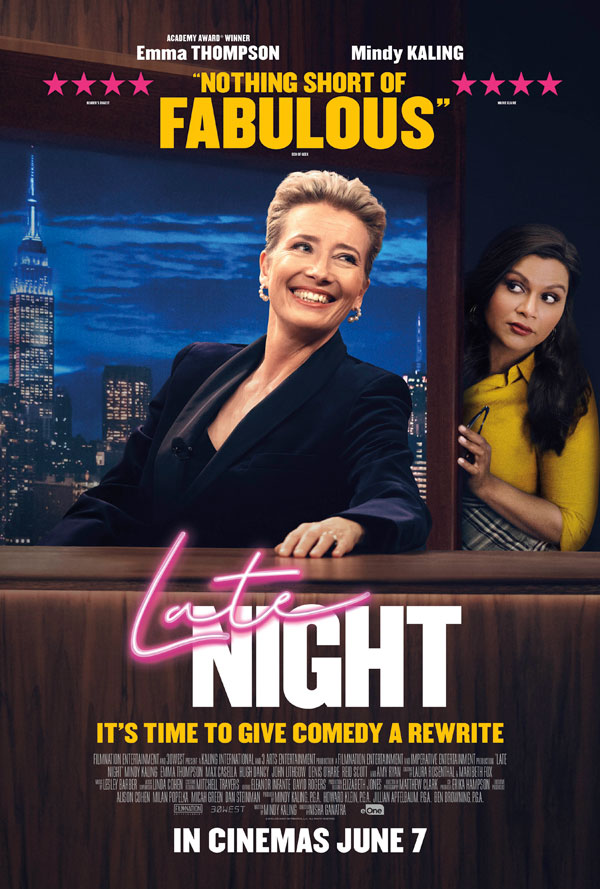 LATE NIGHT - IN CINEMAS 7TH JUNE
Channelling her inner Miranda Priestly, our very own lovable Emma Thompson stars as arrogant late-night talk show host Katherine Newbury. After having an accusation of being too anti-women thrown at her, Katherine decides to recruit a female writer into her all-white, all-male writing team. Enter Molly (Mindy Kaling, also the film's writer), who has no experience in writing, or comedy for that matter, but does tick other necessary boxes – mainly she is an Asian female. However, when Katherine discovers that she is soon to be replaced, Molly becomes so much more than just a diversity requirement. This one falls very much into the 'inspirational comedy' category, with both leading actresses on fine form.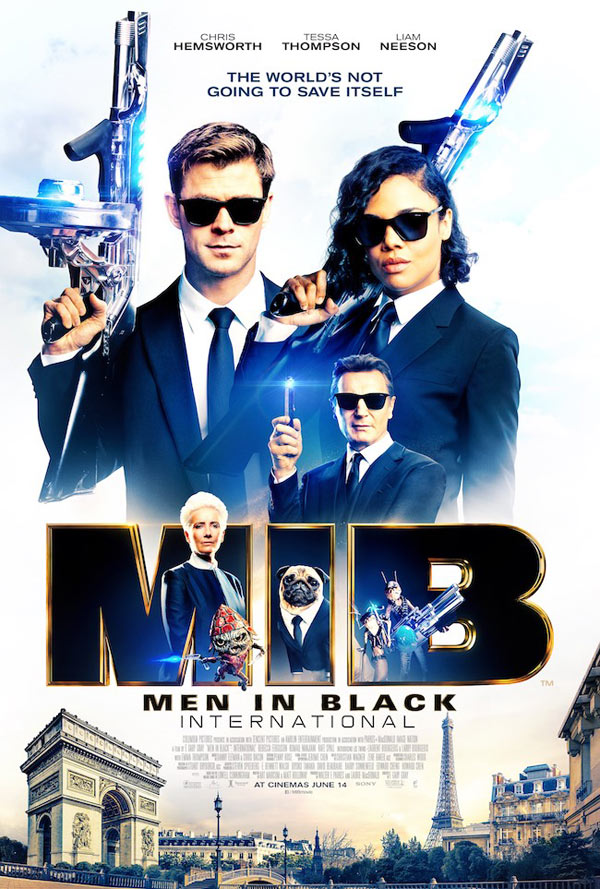 MEN IN BLACK: INTERNATIONAL - IN CINEMA 14TH JUNE
After a proposed crossover with 21 Jump Street was (fortunately for everyone involved) scrapped, the Men in Black are back. Only this time they are now the Men and Women in Black. Fresh from their bubbling chemistry in Thor: Ragnarok, Chris Hemsworth and Tessa Thompson replace Will Smith and Tommy Lee Jones as the iconic alien busting government agents. This time their mission is to uncover a mole working within their own agency and stop a shape-shifting alien race from taking over the world. The trailers have looked more than promising that this will relaunch the franchise. Looks like it's time to limber up and make your neck work once more.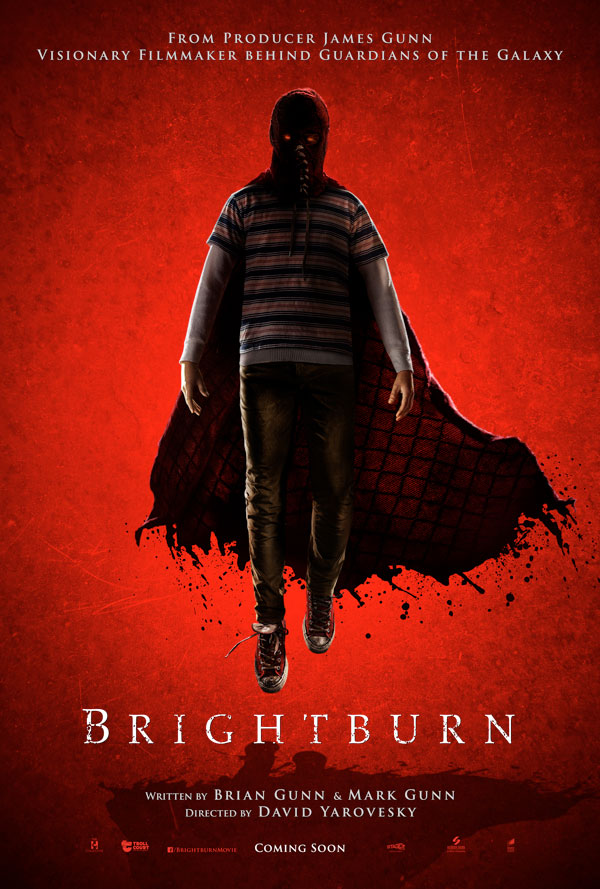 BRIGHTBURN - IN CINEMAS 19TH JUNE
If the question this upcoming 'superhero' horror asks is "what would you do if Superman wasn't so friendly?", then judging by the trailers the obvious answer would be 'panic and scream'. Guardians of the Galaxy director James Gunn is on producing duties here in this horror parody of the recent Man of Steel. Elisabeth Banks stars as the adoptive mother to a mysterious baby discovered crash landed on her farm. Only, when the baby reaches puberty, things begin to spiral out of control as he makes some shocking discoveries about his own body. Parents of all tweenagers may want to look away.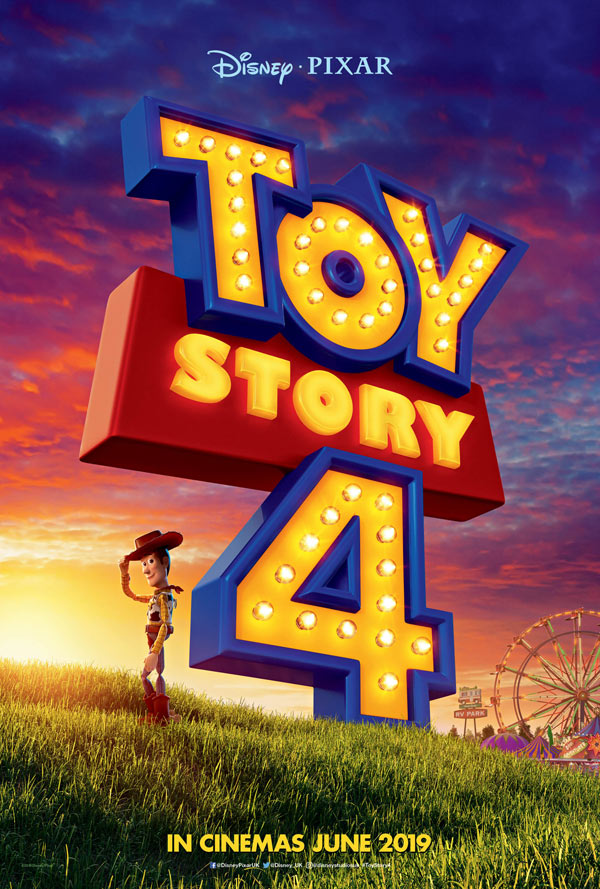 TOY STORY 4 - IN CINEMAS 21ST JUNE
Woody, Buzz and the gang return once again to empty both your tear ducts and wallets; and we couldn't be more thrilled about it. After a heart-wrenching departure from owner Andy in Toy Story 3, the walking, talking toys are back to carry on their profound adventures, this time under the care of (but more aptly caring for) young Bonnie. Introducing a slew of new characters, including a spork who's spangly-eyed makeover leads to a deep existential crisis, Toy Story 4 sees the toys go on a road-trip with their new owner's family, only to then be faced with a myriad of life-questioning decisions following an unexpected detour. You may want to pack those hankies; it appears that Pixar have raised the bar once again.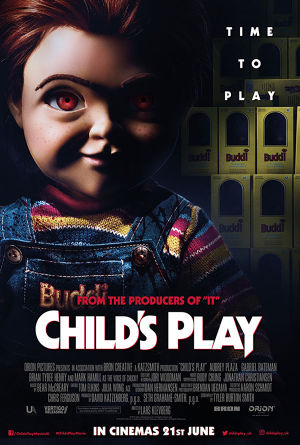 CHILD'S PLAY - IN CINEMAS 21ST JUNE
The literal opposite to the heart-warming giddiness of a Toy Story film is found within this similar tale of a child's toy come to life. Only this time, instead of wanting to protect its adolescent owner from the perils of adulthood, it wants to grab the biggest knife it can possibly find and make a pin board out of anyone and everyone in its way. The latest in a long, ever increasing line of horror classics being remade, Child's Play sees the return of Chucky, this time voiced by Luke Skywalker himself, Mark Hamill. Similar in tone to the recent remake of IT in that it treads a very fine line between gore-soaked horror and laugh out loud comedy, expect Chucky to steal the show here – Hamill's voicework as the Joker in the animated Batman films is second to none.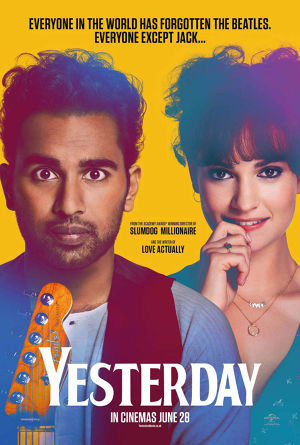 YESTERDAY - IN CINEMAS 28TH JUNE
What would happen if everyone in the world apart from you had no memory of the Beatles? Well you would exploit it for every penny you could possibly get! And that is exactly what one-time Eastender Himesh Patel does in this feel-good musical comedy from writer Richard Curtis and director Danny Boyle. Whilst riding his bike home one night, struggling musician Jack (Patel) is hit by a bus, and wakes up to discover that he is somehow now in an alternate reality, one in which no-one other than him has any recollection of The Beatles or their music. After reluctantly being forced into the spotlight and becoming the most famous performer on the planet, Jack must now decide on whether to embrace his newfound fame and adoration or stay loyal to the people who supported and loved him through the hard times. Don't pretend you won't cry; you can't fool us.